Dani is back!
By popular demand, the 3-book series has been freshly re-published with custom illustrated covers. Available as handsome paperbacks and as e-books via Amazon, readers can enjoy Dani O'Rourke's reluctant forays as a sleuth, the ongoing attentions of her charming, impulsive ex-husband, and the glamorous professional world in which she moves. Critically praised for the wit, charm, and clever plots, the full Dani O'Rourke series is once again in print.
"Fresh, fast-paced, and great fun." —Library Journal
"Watching Dani thread her way through crowds of billionaires and mere millionaires is fine entertainment." —Mystery Scene Magazine
"I love Dani O'Rourke! Savvy, witty, winning, and brave." —Hank Phillippi Ryan, Agatha, Anthony and Mary Higgins Clark Award-winning author
---
A new French village mystery series is available now!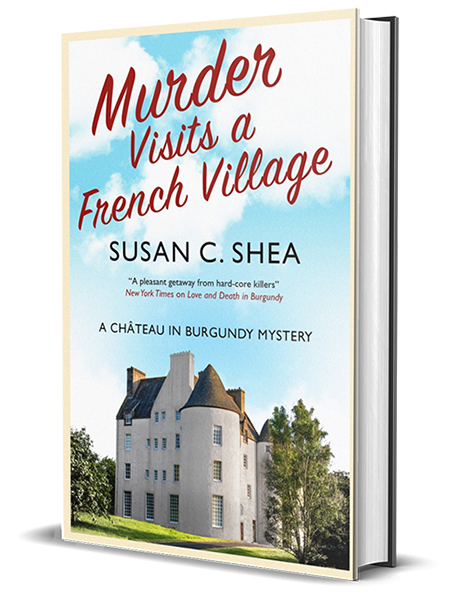 Ariel Shepard is devastated by the sudden loss of her husband, but nothing could have prepared her for inheriting the rundown French château they visited on their honeymoon four years ago. With finances tight she has no choice but to swap her Manhattan apartment and city lifestyle for a renovation project in a peaceful French village. But murder visits, and Ariel begins to suspect that her French village life will be anything but peaceful.
Bonus: Several of the much-loved characters from the first two French village mysteries pop up again in the new one because Katherine Goff, Pippa Hathaway, and nosy Madame Pomfort live in the village next to Ariel's, and become her first friends.
"…a sympathetic amateur sleuth… and the mystery is nicely framed by a view of expat life in France…"
—Booklist
"The quirky village residents make this an appealing series debut… recommended for fans of M.L. Longworth, Martin Walker, and Serena Kent"
—Library Journal
Susan's first two French village mysteries: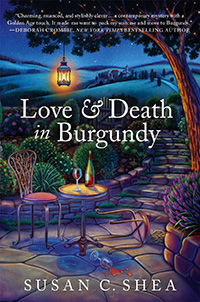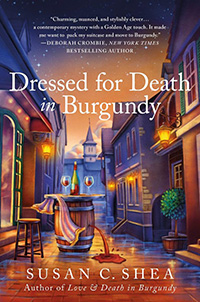 "A comedy of errors full of amusing characters, a fine feeling for life in small-town France, and a suitably twisty mystery."
—Kirkus Reviews on Dressed for Death in Burgundy
"Francophiles will look forward to Katherine's next adventure in Burgundy."
—Publishers Weekly on Dressed for Death in Burgundy